This is the fiberoptic ceiling.
The ceiling itself is made of a special sound-absorbing gypsum.
The fibers are still protruding from the gypsum.
Now I just have to cut them off, close to the ceiling.
When the stars are not lit, its impossible to actually see that they are there!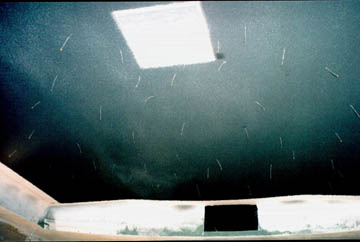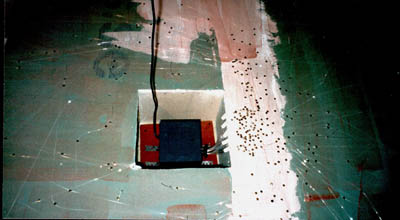 This is the projector used for the stars.
It has got a colour wheel which slowly makes the stars change colour.
This picture was taken before the gypsum was applied.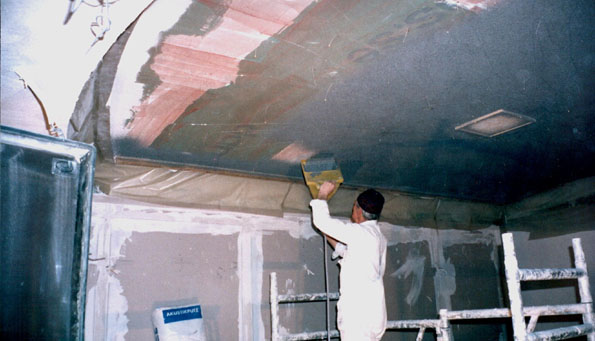 Here my dad sprays the acustic gypsum to the cieling.
We sprayed 6-7 layers of the material. The thicker you spray the more sound-absorbing it becomes.
The material itself is white. You ad the disired color yourself. If you paint the cieling afterwords the sound-absorbing effect will dissapear.
(dont ask about the hat my dad is wearing!)
view my guestbook | sign my guestbook
get your free guestbook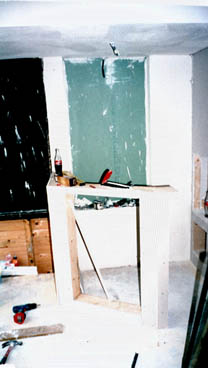 The "very" important snackbar in progress.