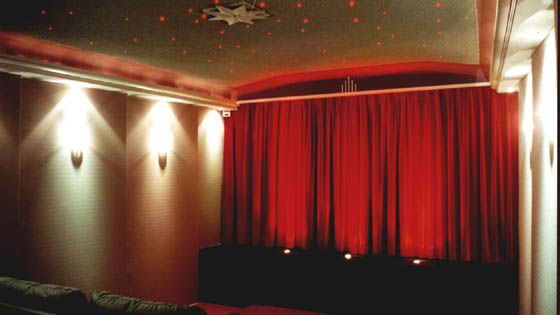 Here you see the red velvet drapes, which is motorized.
The ceiling is much darker (almost black) in reality.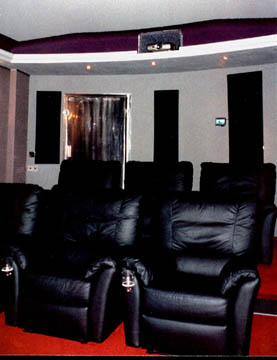 Here is a better picture of the "old" Sharp projector.
I now have a Sanyo PLV-30.
The recliners has plexiglass cupholders, which also can be lit up, by a touch of a button. I had to make them myself, since there isn't much here in Sweden, in the home theater-field.