If you want the best service, shop at The Rock!

Audiovision is a very good German home theater magazine!

HIFI-LINK is a danish link site with a lot of links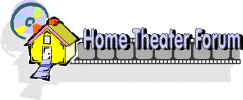 The best HT forum on the net!

Heimkino-technik is a Great german site about home theater components and more.

German forum about home theaters.

A German site to shop for your theater.

A great site to find lots of information about home theaters.


Bravenet- A Teriffic site for FREE web tools!!

Thomas Eberharts Home Theater site
Matthias Peukerts Home Theater