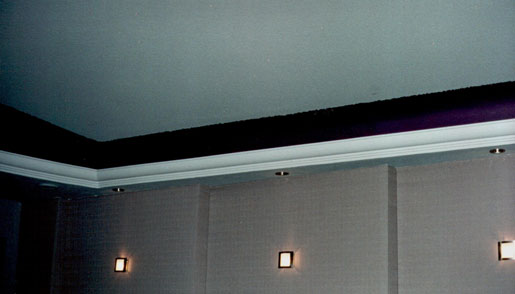 This shows the stucco, that allso has indirect lighting.
The stucco is my own design, since thats what i work with.
The field abowe the stucco is painted deep purple.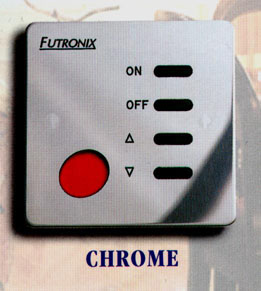 This is the controller I use for lighting.
It is remote controlled and you can program 20 different scenes. It also got 2 circuits.
The best thing is that you can program it to dim the lights how fast or slow you want. It really gives you the feeling of beeing in a real theater.

view my guestbook | sign my guestbook
get your free guestbook