My Birthday, the second part!

When the guests arrived I got this "rug" as a gift!
I use it to drool on while Im waiting for my dinner to get ready!
And Im telling ya, that usually takes much to LONG!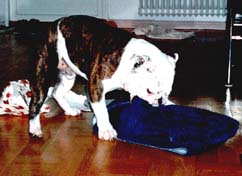 Then it was cake time!
I got my own "much to small" bowl with, I dont know what?
But it tasted great!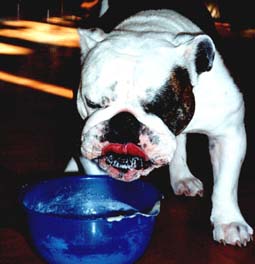 Then I walked to the kitchen, and to my big surprise, "they" had forgotten to take the last Muffin!
I helped them out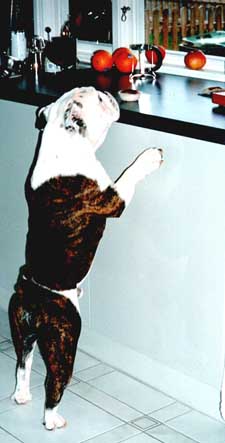 I was still hungry, so I desided to go out to the garden!
"SHE" has planted italian giant tomatos and I often take one as a snack after lunch!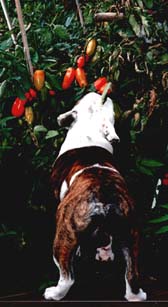 WHAT?
Im just looking! Okay?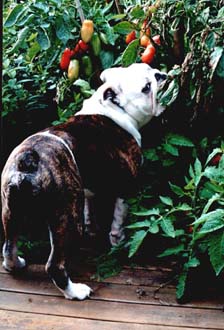 After that I neded some rest!
I tried to sleep in my comfy beanbag, but "they" talked so loud, I couldnt hear myself snoring!!
So I moved to a more quiet place....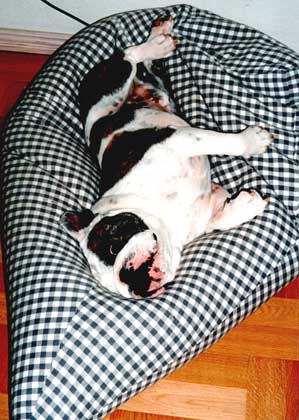 ...the sofa in the TV room!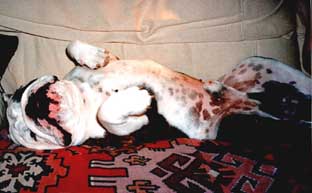 Now Im 2 years old!
Lifes great!