My Birthday Party!
Part one.


I had my second birthday party only a few days ago!
"She" told me that - this year, we are only having a small family party!
What a bummer! That means less gifts for me!
Then "She" tells me that - You must take a bath before the guests arrive!
That was the second bummer!
I dont fancy taking baths that much you see
But I do enjoy what comes after!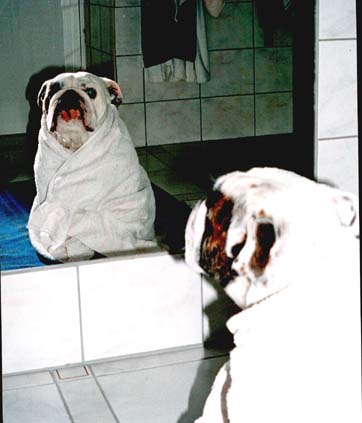 After I had my shower, I usually sit and watch myself in the mirror while Im drying..
I look pretty darn good if I might say it myself...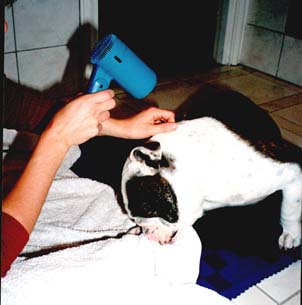 This is the best part!
I get this "massage" with the hairdryer.
I LOVE it!!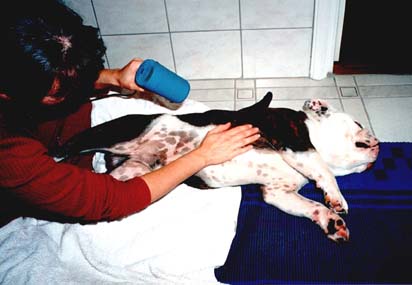 Earlier that day I got this BIG ugly snake as a gift from "Them"!
The first thing it does is attacking me!
First I got almost paralysed, but as the damn snake tryed to strangle me, I slowly felt the rage building up inside of me!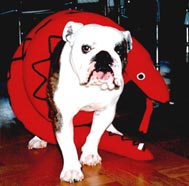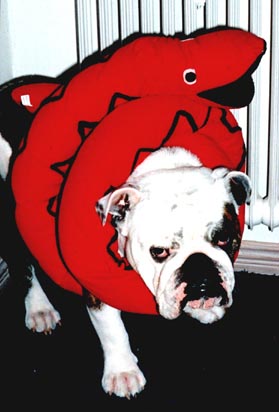 As you know we Bulldogs used to fight much bigger things than this 2 meter long beast!
So I began to chew on him as a MANIAC!
As you can see on the pictures Im a real PRO!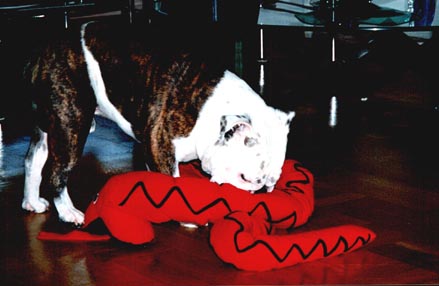 Pitbull is my middle name!
Ever heard the word Overkill?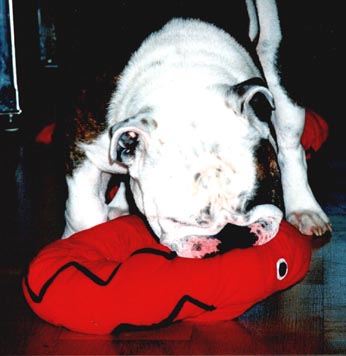 After I finished him off, "She" told me that the snake had to get washed...
And here you see me pulling the snake out of the washing machine after it got washed.